ZVO-09
9. ZVODIT
[1] pain,
[2] (a) stone,
[3] the god of pain.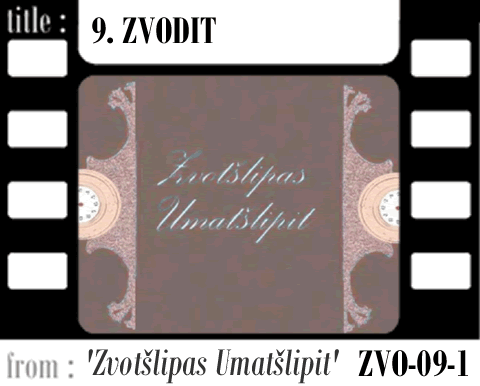 ZVO-09
09. ZVODIT

This section is the beginning of the end of the film; I wrote the texts, translated them; I also continued with the design and then animated them.  The title 'Zvodit' is actually the Disfodish word which can be agglutinatively connected to other words to suggest 'heaviness', 'difficulty' and 'pain'.  It is envisaged as one of the two forces that makes life for many insufferable.  As a figure, he's iconic for the 'god of pain' which rules the life of many people today. Dumadit - time or repetition - is the other of the two.  Whichever way you look at it throughout the film both forces are represented and rerepresented incessantly during the language lesson, its build up and climax.  At this point, however, it has become extremely abstracted; the doors of hell which seem to hold an iconic image of 'Zvodit' transforms again in this short film as a series of clock ticking sounds and then the regular stroke of a typewriter become overwhelmed by the reading of a short poetic fragment in original Disfodish.  The background fades away and the demonic face splits in two, revealing art nouveau clocks turned on their side at both sides of the screen.  The illusion has been broken and Zvodit has literally become Dumadit or at least they've become the same kind of suffering.  A translation of the poem into English is then read over the pool of sibilant sound growing in tension; pain is revealed to be a greedy god who offers little back to his worshippers.  By 'staking our hearts to a tree' pain does little to help us emotionally - it makes us naked victims of our own suffering.  With the clocks, and the word fragments, the cycling, the repetition and constant reference to pain, the journey from the beginning to the end of the narrative has been made. Perhaps overly so and far too often.

Keyconcepts :

Absurdism, Avant-Garde, Expressionism, Metanarrative, Metareality, Musicolinguistics, New Music, Piano Music, Post-modernism, New Music, Avant-Garde, Camp, Short Films, Silent Film.
© January, 2008
Nachtschimmen
Music-Theatre-Language
Night Shades
, Ghent (Belgium)
Send mail to
zachar@nachtschimmen.eu
with questions or comments about this website.


LAST MODIFIED:
January 4, 2007
Major Films
THE CORRUPTED ENDEAVOUR FILMS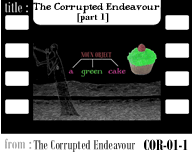 SONGS OF INCANTATION SERIES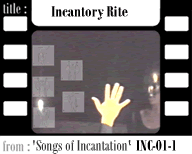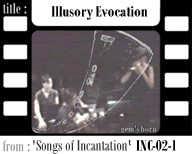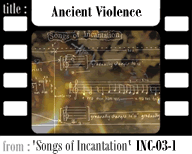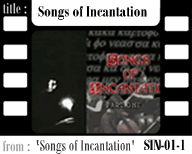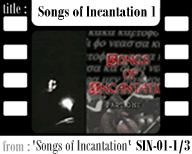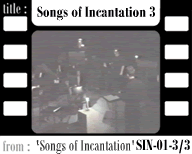 ZACHAR GOES PUBLIC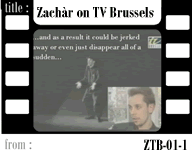 THE PAINSTAKING CYCLE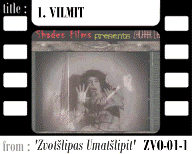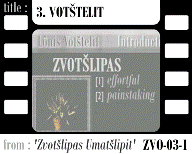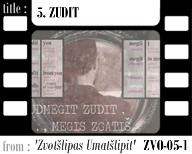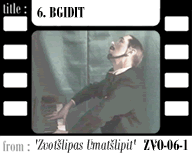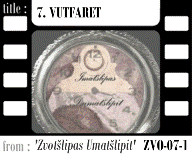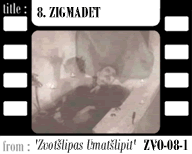 ZACHAR PLAYS GLASS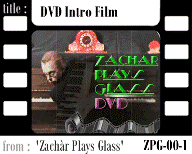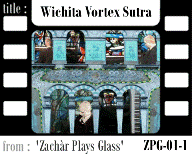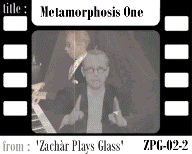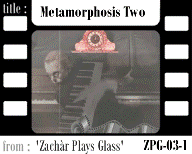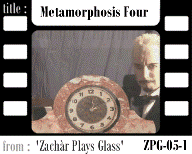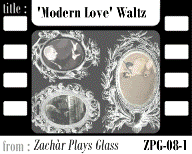 ZACHAR ZIZBILETIS
ZACHAR PLAYS PIANO