ZVO-06-1/2, ZVO-06-2/2
ZVO-11
DVD Intro Film

This is the opening film that provides the viewer with a burst of insight into what will be painstakingly revealed as part of the 'language lesson' which will be taught as part of the realisation of the set of short films referred to collectively as 'Zvotslipas Umatslipit' [or The Painstaking Cycle', now available collectively on a DVD].

Keyconcepts :

Absurdism, Avant-Garde, Expressionism, Metanarrative, Metareality, Musicolinguistics, New Music, Piano Music, Post-modernism, New Music, Avant-Garde, Camp, Short Films, Silent Film.
© January, 2008
Nachtschimmen
Music-Theatre-Language
Night Shades
, Ghent (Belgium)
Send mail to
zachar@nachtschimmen.eu
with questions or comments about this website.


LAST MODIFIED:
January 4, 2007
Major Films
THE CORRUPTED ENDEAVOUR FILMS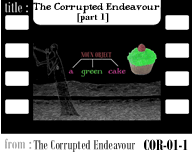 SONGS OF INCANTATION SERIES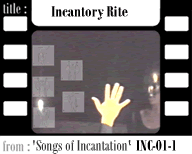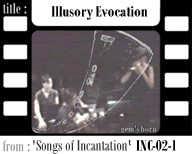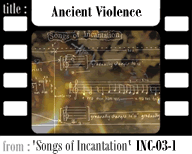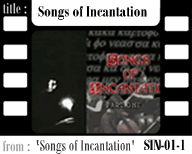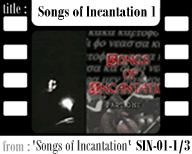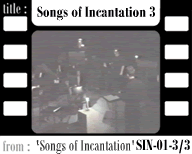 ZACHAR GOES PUBLIC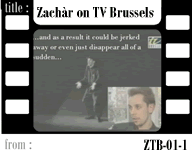 THE PAINSTAKING CYCLE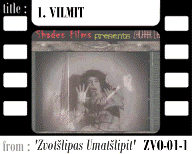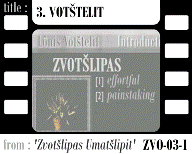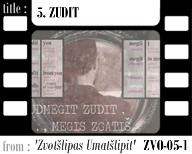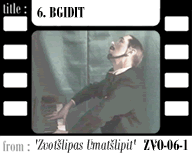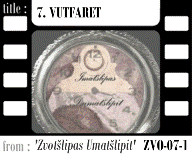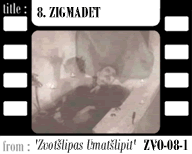 ZACHAR PLAYS GLASS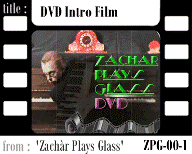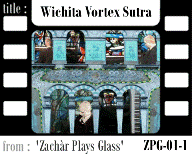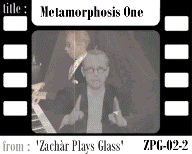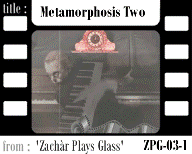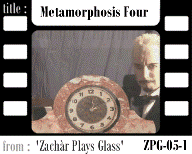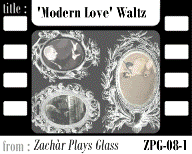 ZACHAR ZIZBILETIS
ZACHAR PLAYS PIANO