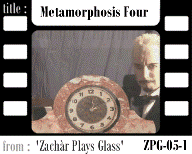 ZPG-05
Metamorphosis Four
from 'Zachàr Plays Glass'
The Metamorphosis pieces are intricately related to one another; the music combined with the visual interpretation of the performance 'metamorphose' in a number of fashions and on a number of different levels.  Between the first and the fifth, a bridge is made between the extreme formalization of movement inherent in (for example) certain forms of Asian dance and its opposing pole, an exaggerated extroversion (parodying western romanticism) that passes through various levels of development. An important recurring metaphor is the recurring symbol of clocks turning at different speeds to demonstrate firstly particular points of musical development but mainly to show how music can influence the way we experience temporality.  Other points of development along the journey include the gradual ageing of the performer (hair colour and make-up), and the exhaustion which corresponds to having done really hard work. It is also a highly personal comment on the way I feel about myself and my relationship with reality, but that's a more complex matter. Metamorphosis Four, steps beyond references to romanticism, and the piano player becomes a clown; the eyes being his tools to mark passages along the journey and clear means to make reference towards the silent film medium itself.  The exaggerated enthusiasm is amusing and is appropriate before the inevitable downfall of age, or for that matter the passing of the silent film era, the death of flowers and in fact the extinction which is inevitably brought by the inevitability of the passing of time. 
Keyconcepts: Contemporary, Fusion, Asian, Piano, Dance, Experimental, Joy, Music-Theatre, Camp, Silent film.
© January, 2008
Nachtschimmen
Music-Theatre-Language
Night Shades
, Ghent (Belgium)
Send mail to
zachar@nachtschimmen.eu
with questions or comments about this website.


LAST MODIFIED:
January 4, 2007
Major Films
THE CORRUPTED ENDEAVOUR FILMS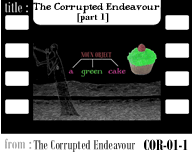 SONGS OF INCANTATION SERIES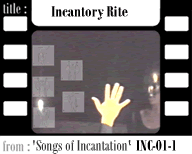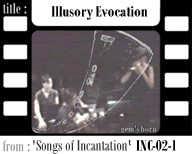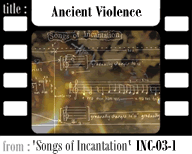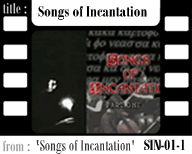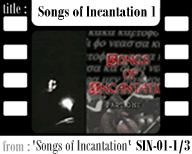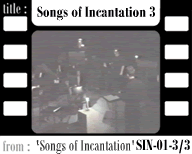 ZACHAR GOES PUBLIC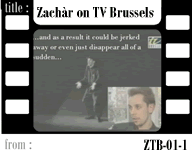 THE PAINSTAKING CYCLE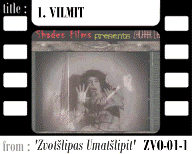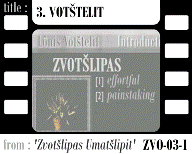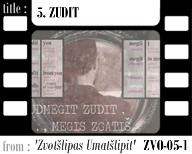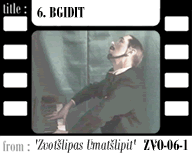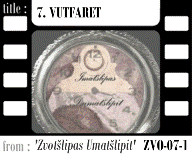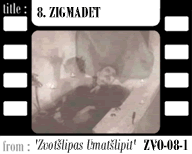 ZACHAR PLAYS GLASS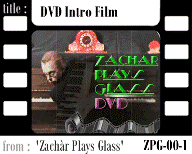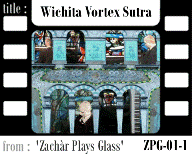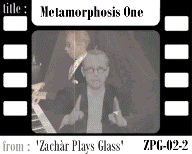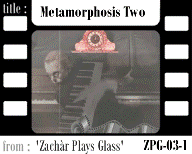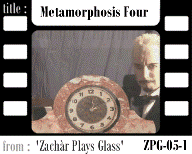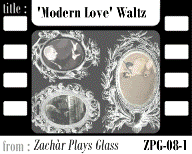 ZACHAR ZIZBILETIS
ZACHAR PLAYS PIANO