ZVO-02
DVD Intro Film

This short film was constructed in the editing room using various applications from Photoshop through Sound Forge to Adobe Premiere to produce an introductory sequence to the lesson that will become 'The Painstaking Cycle'.  In this film I am the dancer and the typist; the intention is already to evoke the era of the silent film with the use of costumes and make-up, although the constant linguistic references are intended to make it difficult to see it external to the context of the lesson.  The lesson title slides slowly up the screen as a list of basic prefixes and verbs appear in a column to the left; the viewer is given the first hints as to what the lesson's text will actually be referring to.  Then behind the dancer the typist fades into view, oblivious to all but the typing and the aged film discourse surrounding him.  The letter being typed slides up screen as the music continues; although everything seems so neat and happy, the movements of the dancer (constantly cycling), the inexplicable language and the aged film combined with the strange prefixes and verbs defined to the left, can't help but create a sense of catharsis. It's all about time (prefix 'dumat-'), repetition ( prefix 'umat-') and monotony (prefix 'imat-'); the verb MADET means to keep on going and its nemesis GMADET(OT), means to be unable to end (it).'The Painstaking Cycle' may be a tragic tale, but it is one among Seven Incessant Cycles, which exist already as musical compositions and will become films of language courses within which existential truths about existence are explored, stretching from the tragic to the extremely joyful. 

Keyconcepts :

Absurdism, Avant-Garde, Expressionism, Metanarrative, Metareality, Musicolinguistics, New Music, Piano Music, Post-modernism, New Music, Avant-Garde, Camp, Short Films, Silent Film.
© January, 2008
Nachtschimmen
Music-Theatre-Language
Night Shades
, Ghent (Belgium)
Send mail to
zachar@nachtschimmen.eu
with questions or comments about this website.


LAST MODIFIED:
January 4, 2007
Major Films
THE CORRUPTED ENDEAVOUR FILMS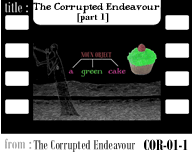 SONGS OF INCANTATION SERIES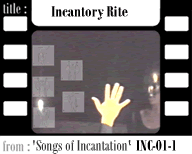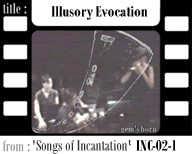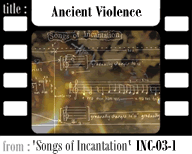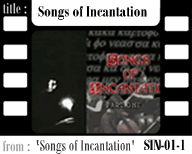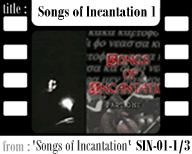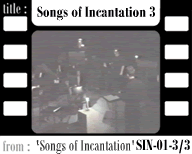 ZACHAR GOES PUBLIC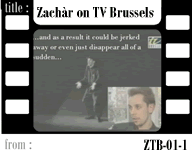 THE PAINSTAKING CYCLE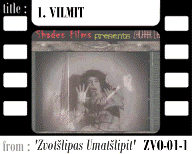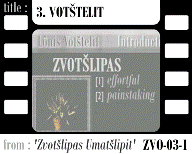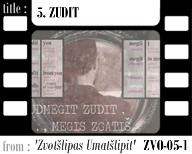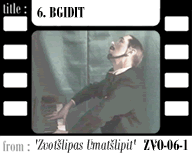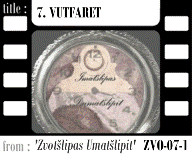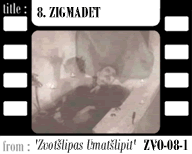 ZACHAR PLAYS GLASS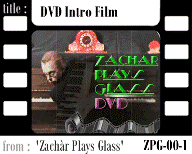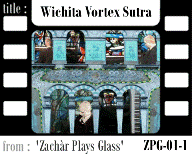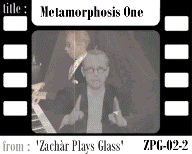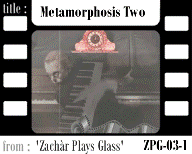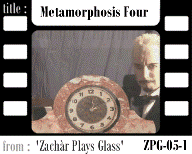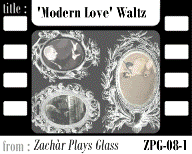 ZACHAR ZIZBILETIS
ZACHAR PLAYS PIANO