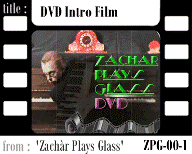 ZPG-00
ZACHAR PLAYS GLASS Introductory Film
The ZACHAR PLAYS GLASS sequence is not the first time I've attempted to combine movement into my own musical expression (being the major theme of preceding music-theatre works, particularly ZAUM [1993], the compositions in the Glass collection are indeed my own personal realisation of my instinctive theory about the nature of musicality.  Through a parodic combination of the exaggerated piano playing tradition inherent in romanticism on the one hand with the refinement of Asian dance on the other, I've tried to provide a new visual insight into music which isn't always accessible. This, however, is far from my only intention in this collection of 9 works (Metamorphosis 1 to 5, Modern Love Waltz, Opening and Wichita Vortex Sutra), but that will become clear on the viewing of each of the works, particularly the Metamorphosis series. The music, of course, remains copyright to Philip Glass himself; the piano choreography (not a mean feat in itself), the dance, the design and the film itself, remains copyright to me, Writer Full Member of the A.P.R.A.  This introductory sequence is actually from the DVD itself; when you put the DVD in, before coming to the menu you see this dynamic sequence which uses music Glass' Wichita Vortex Sutra.  I'm always open for commentary and you can find out more about my work via my websites : http://www.nachtschimmen.com, or http://www.nachtschimmen.eu. I can be contacted personally via the email address zachar@nachtschimmen.eu.
Keyconcepts :
Absurdism, Avant-Garde, Camp, Expressionism, Joy, Piano Music, Post-modernism, New Music, Avant-Garde, Short Films, Silent Film.
© January, 2008
Nachtschimmen
Music-Theatre-Language
Night Shades
, Ghent (Belgium)
Send mail to
zachar@nachtschimmen.eu
with questions or comments about this website.


LAST MODIFIED:
January 4, 2007
Major Films
THE CORRUPTED ENDEAVOUR FILMS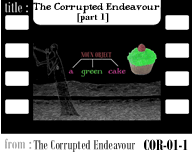 SONGS OF INCANTATION SERIES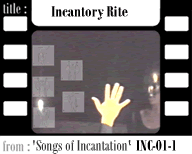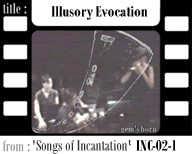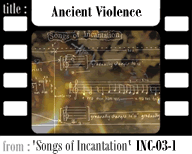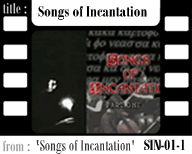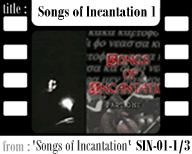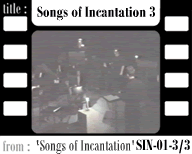 ZACHAR GOES PUBLIC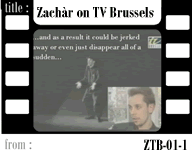 THE PAINSTAKING CYCLE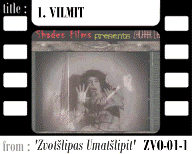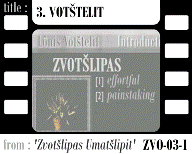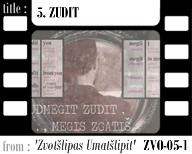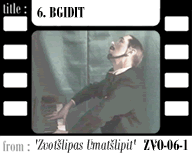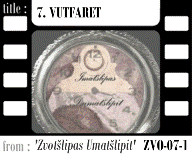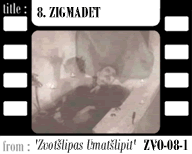 ZACHAR PLAYS GLASS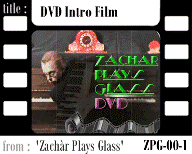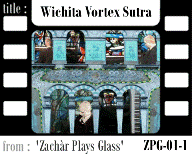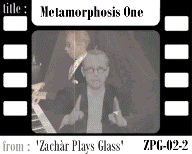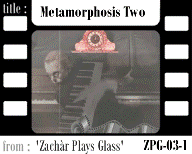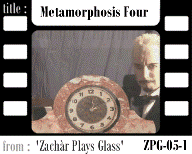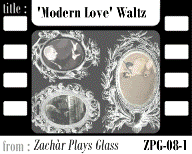 ZACHAR ZIZBILETIS
ZACHAR PLAYS PIANO