ZVO-01
1. VILMIT

This film is curious in that it uses as its narrative base the primary plane of a fictive language known as 'Disprikfot' (referred to in English as Disfodish or simply Fodish). What is perhaps more unusual is the fact that the protagonists are responsible for teaching this language to the audience, but at the same time to be trapped within its limitations; they don't seem to realise the superficiality of their existence. This short sequence is taken from the opening credits which, like many title sequences (especially on television shows or cartoons), alludes to all the major thematic areas that will be dealt with during the work's exposition. In this case, grammatical terminology allude to the language lesson  and heavily made-up figures in black-and white overacting terribly allude to silent film. At the same time there is a tension between the deliberate parody of the romantic tradition of piano playing which belonged to the classical tradition, and the 'experimental dance' of the period (i.e. Isadora Duncan) which stood against the formal rules of classical tradition (but which, again, one can't help but parody from today's perspective).  Other allusions to be observed in this short film include the connection between piano music and silent films, the camp inherent within both silent films and language courses which are indeed 'lies that tell the truth' (see Core, P. 1984). 'The Painstaking Cycle' is a tragic tale, but it is one among Seven Incessant Cycles, which exist already as musical compositions and will become films of language courses within which existential truths about existence are explored, stretching from the tragic to the extremely joyful.   

Keyconcepts :

Absurdism, Avant-Garde, Expressionism, Metanarrative, Metareality, Musicolinguistics, New Music, Piano Music, Post-modernism, New Music, Avant-Garde, Camp, Short Films, Silent Film.
© January, 2008
Nachtschimmen
Music-Theatre-Language
Night Shades
, Ghent (Belgium)
Send mail to
zachar@nachtschimmen.eu
with questions or comments about this website.


LAST MODIFIED:
January 4, 2007
Major Films
THE CORRUPTED ENDEAVOUR FILMS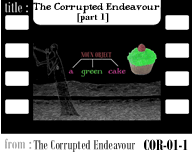 SONGS OF INCANTATION SERIES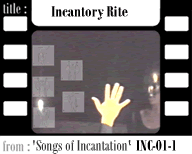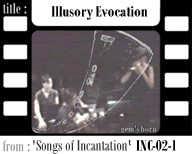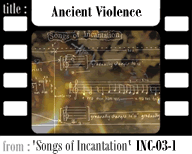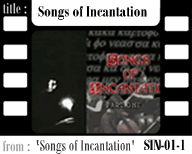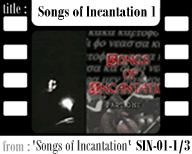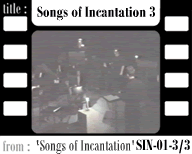 ZACHAR GOES PUBLIC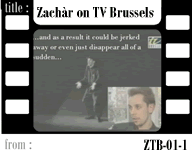 THE PAINSTAKING CYCLE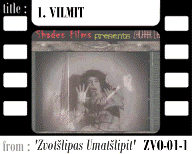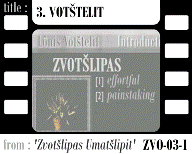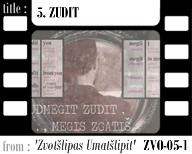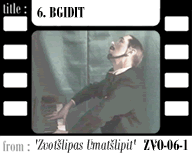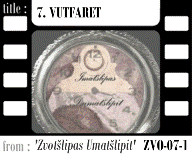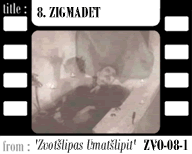 ZACHAR PLAYS GLASS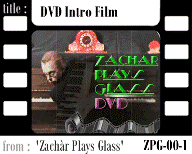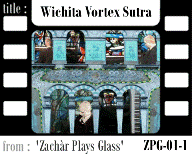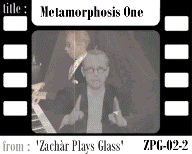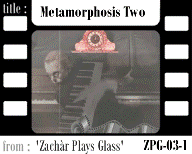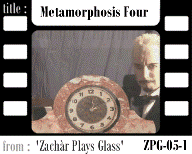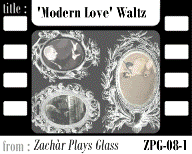 ZACHAR ZIZBILETIS
ZACHAR PLAYS PIANO